The Leann Rimes Room
Discography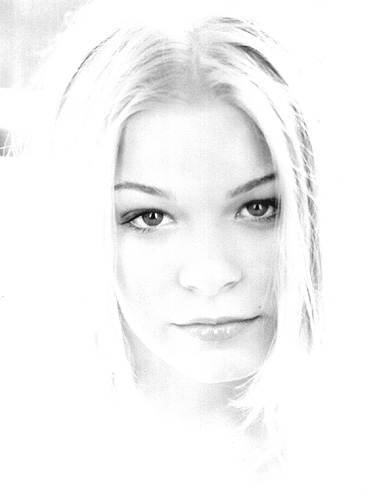 With a voice compared to Patsy Cline, teenager LeAnn Rimes has launched one of the most successful country music careers of the 1990s. Rimes was born in 1982 in Jackson, Miss. but grew up in the Dallas area, where she began singing as a child and cut her first demo at age 11. By 1995 she was well-known within Texas, her career skillfully managed by local producer/DJ Bill Mack. Rimes's 1996 debut Blue debuted at No. 3 on the pop charts and was nominated for several Country Music Association Awards.
In 1997 Rimes' second Curb release, You Light Up My Life: Inspirational Songs, hit the Billboard album charts. The album featured the Grammy nominated song, "How Do I Live."
Her latest, a self-titled release from 1999, finds her exploring classic country, including tunes by Willie Nelson ("Crazy"), Marty Robbins ("Don't Worry") and Buck Owens ("Cryin' Time").

---
THE MEGA MUSIC LIBRARY
MAIN MUSIC ROOM:
GENERAL MUSIC INFORMATION: African-American ~ Folk ~ Pop ~ Rock
WORLD MUSIC: African ~ Arab ~ Chinese ~ Greek ~ Indian ~ Japanese ~ Jewish ~ Latin American ~ Native American
ARTIST ALLEY: 311 ~ 3eb ~ Alanis Morissette ~ Beastie Boys ~ Blur ~ Brandy ~ Bryan White ~ Chemical Brothers ~ The Cure ~ Paula Cole ~ Dave Matthews Band ~ Fatboy Slim ~ Fuel ~ Garbage ~ Garth Brooks ~ Goo Goo Dolls ~ Green Day ~ Hanson ~ Jimi Hendrix ~ Korn ~ LeAnn Rimes ~ Limp Bizkit ~ Marcy Playground ~ Matchbox 20 ~ Meredith Brooks ~ Metallica ~ Natalie Imbruglia ~ No Doubt ~ Oasis ~ The Offspring ~ Our Lady Peace ~ Paula Cole ~ Radiohead ~ Rage Against The Machine ~ Shania Twain ~ Slipknot ~ Smashing Pumpkins ~ Spice Girls ~ Stabbing Westward ~ Stone Temple Pilots ~ Toadies ~ Toni Braxton ~ Trisha Yearwood ~ The Urge ~ Will Smith
AWARDS CASE: Grammys ~ Oscars ~ Tonys ~ Emmys