The Bryan White Room
Discography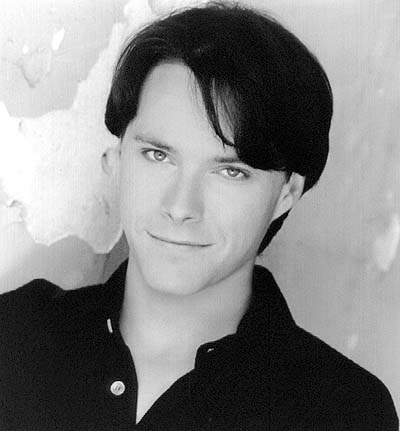 Country singer Bryan White has a voice that croons an appealing mixture of easy-going twang and mainstream country-pop.
White grew up in Oklahoma City, the son of two professional local musicians. By the age of five, White's father had taught him how to play the drums, and he grew up playing in both his mother's rock band and his father's country band.
Eventually, he set out on his own and formed a trio, in which he played the drums. While he generally avoided the microphone, during a soundcheck, his mother heard him sing a rendition of "Stand By Me" that left her in tears. She encouraged him to sing as well as play. At this time, White also began to play guitar and pen his own music.
After high school graduation, White moved to Nashville, where he found work as a demo singer. He eventually released a self-titled debut album in 1994, and signed a record contract with Asylum.
The album contained the moderately successful singles "Eugene You Genius" and "Look at Me Know." But by the spring of 1995, "Someone Else's Star" hit the top of the charts, which gave a boost to the popularity of White's 1996 effort, Between Now and Forever. Immediately, the album's top single, "I'm Not Supposed to Love You Anymore," hit No. 1, followed soon after by "So Much for Pretending."
White also won the Country Music Association's 1996 Horizon Award, and an award for Best New Touring Artist.

---
THE MEGA MUSIC LIBRARY
MAIN MUSIC ROOM:
GENERAL MUSIC INFORMATION: African-American ~ Folk ~ Pop ~ Rock
WORLD MUSIC: African ~ Arab ~ Chinese ~ Greek ~ Indian ~ Japanese ~ Jewish ~ Latin American ~ Native American
ARTIST ALLEY: 311 ~ 3eb ~ Alanis Morissette ~ Beastie Boys ~ Blur ~ Brandy ~ Bryan White ~ Chemical Brothers ~ The Cure ~ Paula Cole ~ Dave Matthews Band ~ Fatboy Slim ~ Fuel ~ Garbage ~ Garth Brooks ~ Goo Goo Dolls ~ Green Day ~ Hanson ~ Jimi Hendrix ~ Korn ~ LeAnn Rimes ~ Limp Bizkit ~ Marcy Playground ~ Matchbox 20 ~ Meredith Brooks ~ Metallica ~ Natalie Imbruglia ~ No Doubt ~ Oasis ~ The Offspring ~ Our Lady Peace ~ Paula Cole ~ Radiohead ~ Rage Against The Machine ~ Shania Twain ~ Slipknot ~ Smashing Pumpkins ~ Spice Girls ~ Stabbing Westward ~ Stone Temple Pilots ~ Toadies ~ Toni Braxton ~ Trisha Yearwood ~ The Urge ~ Will Smith
AWARDS CASE: Grammys ~ Oscars ~ Tonys ~ Emmys